Dolores Yoder Quilts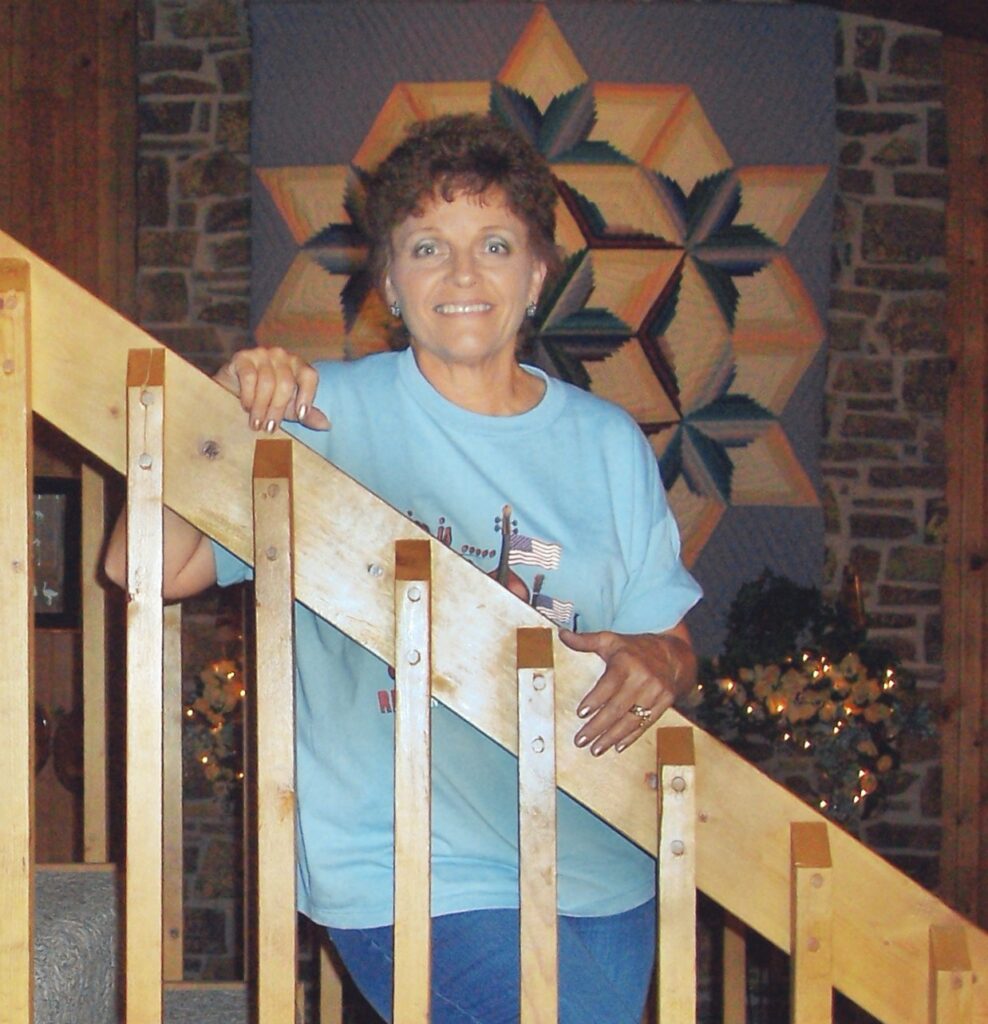 Dolores Yoder's quilts show off her love of color and design.
Dolores Yoder's quilts show off her love of color and design.
Drawing from her Amish heritage she has created quilts which are sought by collectors and sold around the world. Her grandmother and great-grandmother were avid quilters and have been a great inspiration in Dolores's designs.
I grew up in an environment where quilting was a way of life. Rare indeed was the mom who didn't make several quilts for each child as they married. I think back, with fond memories, of the scraps we saved from the shirts and dresses we made, that would eventually end up in a quilt.
It's hard for me to imagine where my grandmothers got their wonderful inspirations. They didn't have the gorgeous array of quilt books and shows we enjoy today. May we never forget the wonderful heritage they've left us.
I do all my own piecing and applique, then mark the quilting design and the quilting is done by one of my Amish friends in her own home.
Showing 1–12 of 16 results
This quilt is a tribute to my Great-Grandmother, Magdalena Nissley, born in 1849. She was an avid quilter and very creative in her designs. Many of her descendants have been fortunate enough to inherit her work, myself being one of them.  Early in my career I became fascinated with the beautiful North Carolina Lily and basically built my business around it.  Several years ago I acquired one of her pieces featuring the North Carolina Lily. What a rare treasure, just to realize that nearly 90 years ago she was fascinated with the same thing as I was.  She also made many basket quilts and often on her borders she used tiny squares which I wanted to replicate, so I decided to build my baskets using the exact same size squares.  It's very important to me that her legacy lives on and her work endures. Soft Yellows and various shades of teal on a dark brown background gives this quilt a striking effect. Very extensive quilting was done by an Amish friend using 8-9 stitches per inch.  The back is covered with a soft-white 100% cotton fabric.    Signed and dated in embroidery.
Showing 1–12 of 16 results