Dolores Yoder Quilts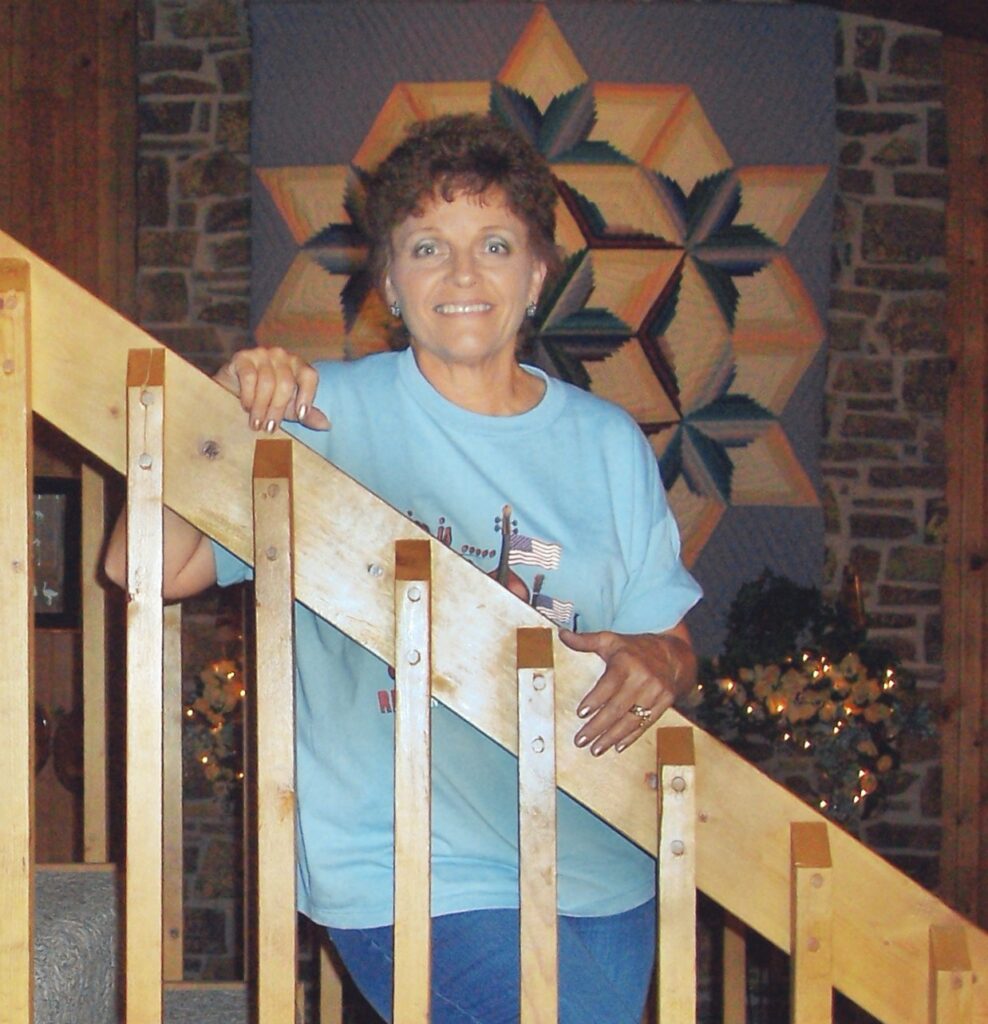 Dolores Yoder's quilts show off her love of color and design.
Drawing from her Amish heritage she has created quilts which are sought by collectors and sold around the world. She will design your own unique expression of color and pattern, creating the perfect quilt to coordinate with your home décor.
Dolores pieces the quilt and marks the quilting design and the quilting is done by Amish women in their own home. Since only one woman quilts an entire piece, the end result is perfectly uniform stitching.
Showing 1–12 of 74 results
Dreams come to life in the quilts of Dolores Yoder.  Imagine a large cascade of raging water rushing through a scenic canyon, creating beautiful water falls.    It took nearly 1,600 tiny feathers meticulously appliqued to create the intricate look of this piece of art.    Dark taupe with a hint of purple and silver gray background, enhances the beauty of the vintage farmhouse feathers.     Dolores made the top and an Amish friend did the beautiful quilting with 7-8 stitches per inch.         The back is a soft-white 100% cotton fabric.     Signed and dated in embroidery by Dolores.
Showing 1–12 of 74 results