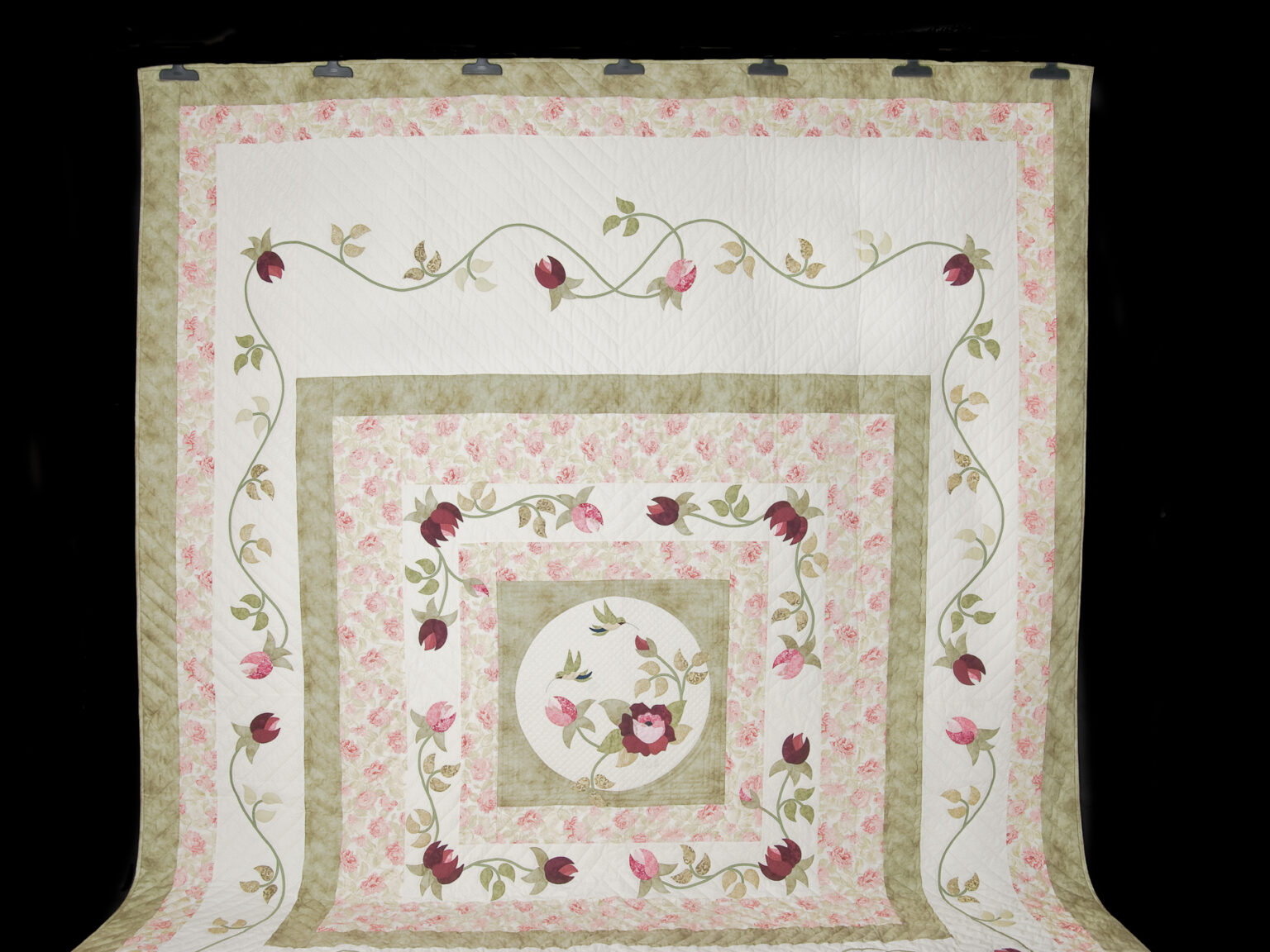 I Promised You a Rose Garden
Queen Size Bed Quilt
Elegant!! Another very popular C Jean Horst original pattern design. A very lovely quilt in soft sage and rose tones. The design, the fabric selections, the care taken with the applique work, the abundance of quilting and the very straight uniform stitching are all extraordinary. It only takes you for it to become an heirloom! From Lancaster County. Quilted by a very skilled Amish woman, and signed and dated by Lancaster's renowned quilt designer, C Jean Horst. Copyright pattern — directions unavailable.
Quilt ID: hs6585
Product Gallery: