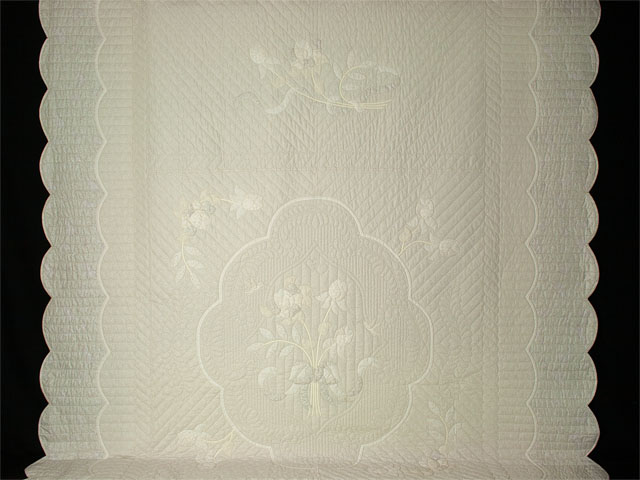 Lancaster Treasure King Soft Neutrals-Hand Applique, Hand Quilted
Elegant and definitely exceptional workmanship! An original quilt designed by C Jean Horst. Gorgeous 100% cotton fabrics. Note the all hand appliqued designs and do not miss the tiny little hummingbirds!! Excellent and abundant fine quilting with beautiful quilted feathers surrounding the central appliqué. Made in Lancaster. Copyright pattern — directions unavailable.
The stitching is very close and very exceptional with 8 hand stitches per inch quilted by our Amish friend. The pretty backing is 100% cotton in an ivory tone on tone print. The documentation tag is on the back corner and it lists the pattern name, maker, origin, date, fabric content, and made in the USA. We are the hand quilt capital of the world here in Lancaster County, Pa.
Quilt ID: hs8603
Product Gallery: