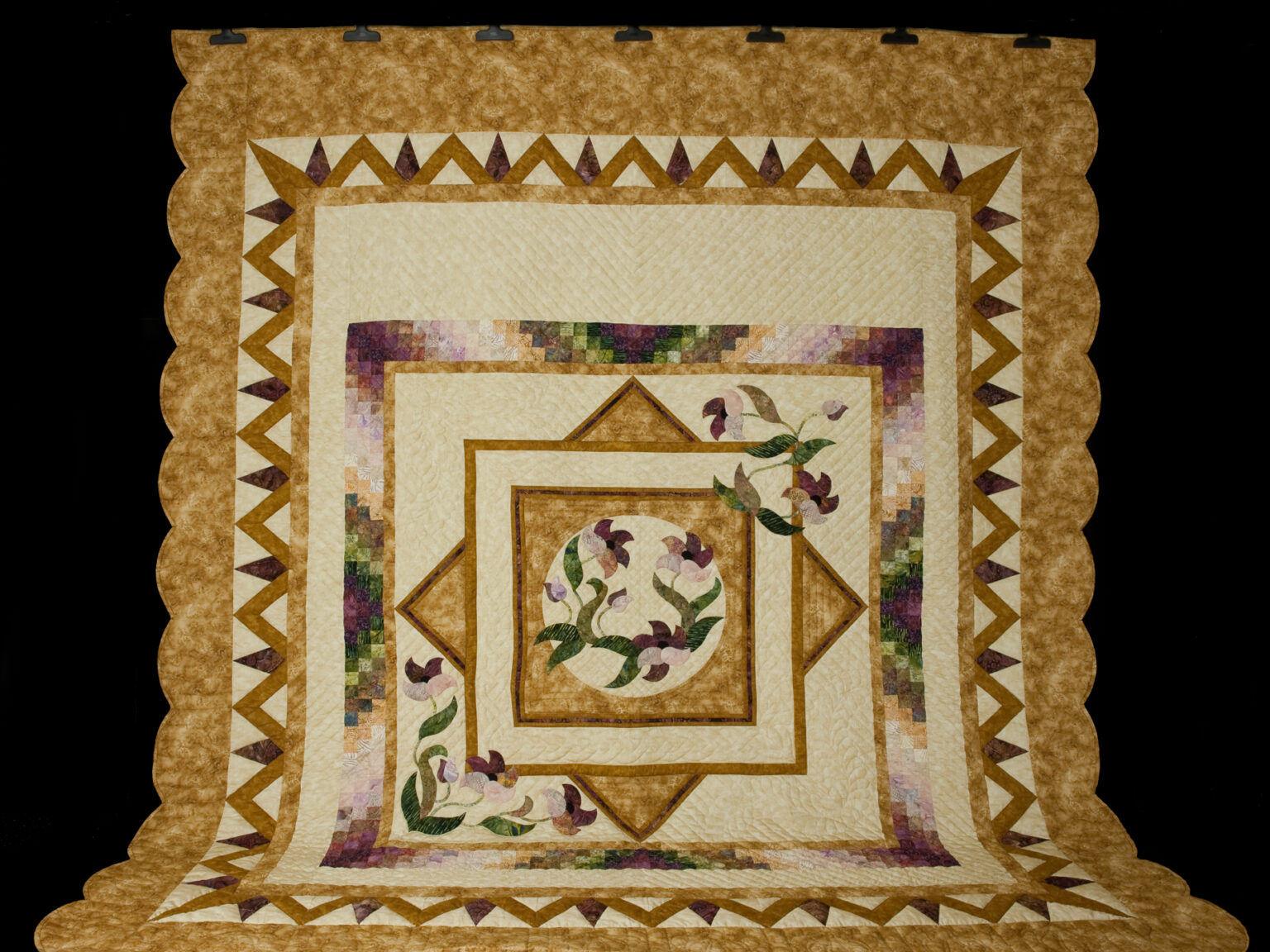 Rainbow Reflections – CJHorst Original
A queen size quilt that has an excellent combination of skills. It is an original design by C Jean Horst, using needle turn appliqué, machine piecing, decorative hand quilting and great 100% cotton fabrics in colors of golds, plums, mauves and greens in a tasteful combination. An amazing design by Lancaster's renowned designer. Note the abundance of quilting surrounding the focal center applique work. The background fabric is a fine light tan print. Quilted by an Amish friend. Signed and dated by its designer.
Copyright pattern — no directions are available.
Quilt ID: hs7376
Product Gallery: