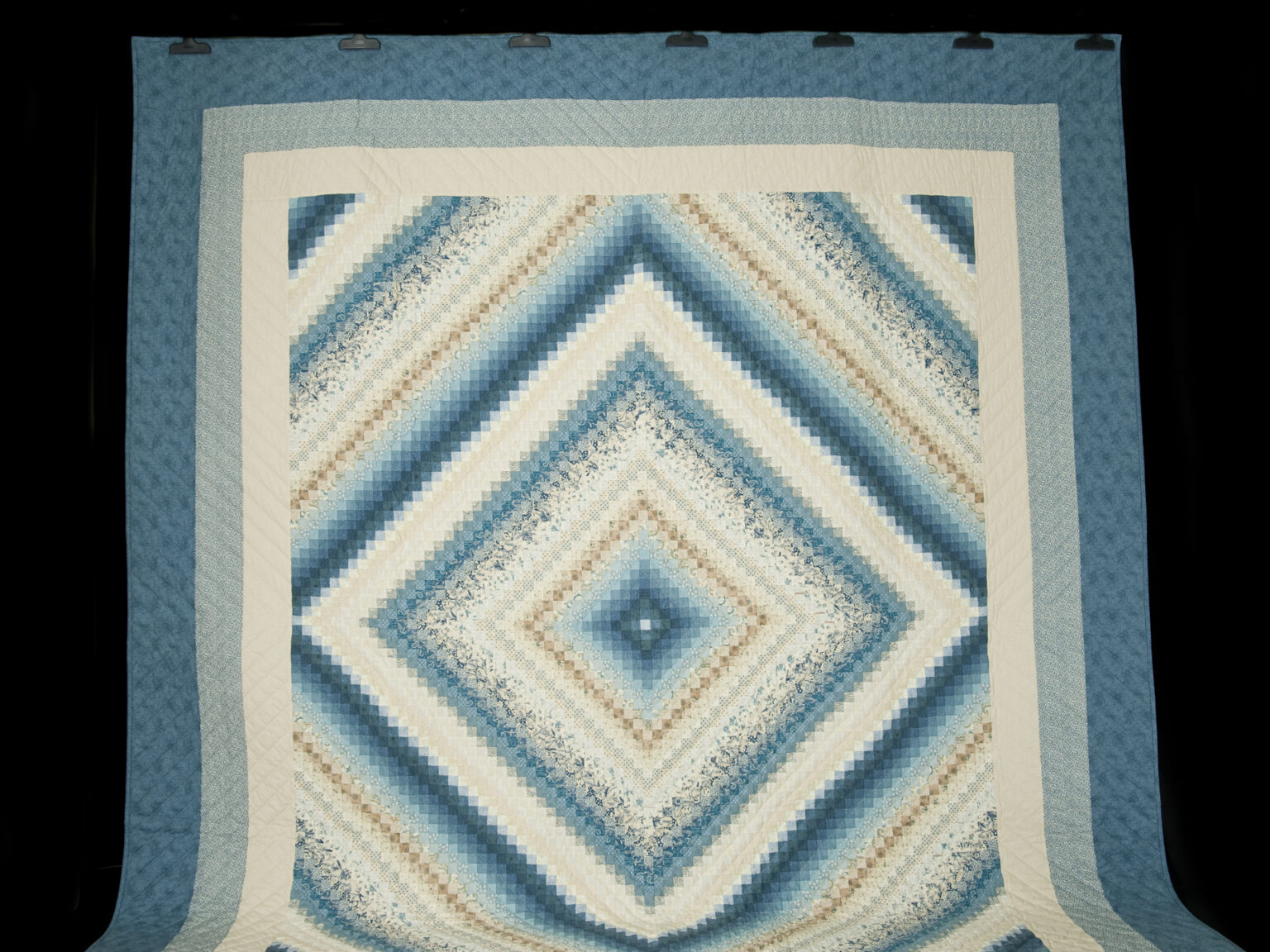 Postage Stamp Color Splash Trip Around the World
6,205 squares of fabric to represent Sand and Sea.
C Jean Horst has outdone herself with this quilt using 36 different fabrics. Timeless and amazing! Made here in Lancaster County by an Amish woman. This quilt is signed in ink on an attached label on the back by C Jean Horst. All her quilts are American made and have a documentation label sewn into the back corner documenting the name of the quilt, maker, fabric content and origin. Don't forget, we are happy to make any special colors for you if you send a few paint chips of colors of your choice. Special orders will take approximately 6 – 7 months to complete. We love making quilts and we've been doing it for 23 years!
Quilt ID: hs6819
Product Gallery: